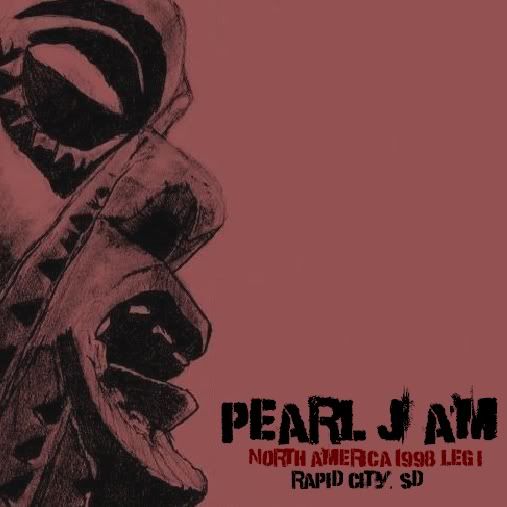 Show Info:
1998 Yield Tour Show
Set Length:
110min
Attendance:
8,500
Support Act:
Frank Black
Main Set:
Do the Evolution, Animal, Last Exit, Brain of J, Given to Fly, Jeremy, Faithfull, Corduroy, MFC, Not for You, Even Flow, Daughter/(I've Been Tired)/(Three Little Birds), Nothingman, Leatherman, Betterman, Immortality, Improv, Go, Alive
Encore:
Hail Hail, State of Love and Trust, Black, Wishlist, Rearviewmirror
Show Notes:
The band is relaxed and in good spirits, even though they all seem to experience numerous technical problems. 'Daughter' is graced by a Pixies cover as a tag titled, 'I've Been Tired,' which references Lou Reed:"I wanna be a singer like Lou Reed I like Lou Reed Why don't you tell me one of your biggest fears? Losing my penis to a whore with disease Excuse me please?!" Before the "man" trilogy, Eddie announces, "we're gonna do something this band has never attempted before - play three songs in a row with 'man' in the title!" After some chat about "cowtippers," a new song or an improv (featuring the lyrics "corner store" and "where do we go from here?" follows 'Immortality.' Ed makes jokes about Mount Rushmore, the Crazy Horse monument and Bill Gates. All in all, an energetic and powerful show, along the lines of the Utah one last Sunday.
Download Links (FLAC):
1.
http://www.megaupload.com/?d=HQZ1PUIV
2.
http://www.megaupload.com/?d=FIJ6LWB2
3.
http://www.megaupload.com/?d=229LM3DL
4.
http://www.megaupload.com/?d=K7NKK2WH
Download Link (mp3):
http://www.megaupload.com/?d=HT3C8TKJ
Download Link (Artwork):
http://www.megaupload.com/?d=LRVPRHI0
Source Info:
Source: Sony ECM-MS907 -> Sony WM-D6
Generation: ANA(M) -> DAT(c) 44.1khz -> FLAC
Transfer: DA-20 -> Monster coax -> DiO 2496 -> CEP 2.1 -> CDWave -> FLAC